About
Jake Rouse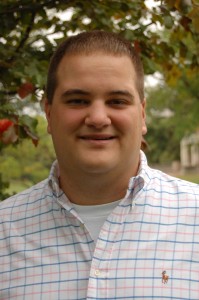 Currently working in the Strategic Partnerships Group at ExactTarget, Jake works with 3rd party technology companies that offer complementary solutions to the ExactTarget platform. Working with global technology companies such as Microsoft, Adobe, Salesforce.com, and SAP, Jake is responsible for the go-to-market strategy, identifying joint opportunities, executing marketing plans, innovating on partner product offerings, and consulting with clients on enterprise software selection.
Prior to his time at ExactTarget, Jake worked in marketing consulting at dunnhumbyUSA where he delivered consumer insights and retail strategies for Fortune 500 brands Nestle, Starbucks, and Dr Pepper Snapple Group.
Jake's passion for entrepreneurship is showcased by his active involvement in the start-up community. A three-time entrepreneur, Jake's most successful endeavor was forming a 501(c) 3 non-profit – Cutting Out Alzheimer's. This organization leveraged people's passion for scrapbooking to raise over $100,000 in the Greater Cincinnati area for Alzheimer's care.
When not working on his own start-ups he assists with others. In 2009, Jake aided the market launch of BEAN&BODY a health and wellness canned coffee product. His work in creating the in-store brand experience helped the founders broker the brand into grocers such as Whole Foods Markets and Fresh Market. The company was acquired by Coca-Cola subsidiary BYB brands in 2012.
Jake earned a bachelor's degree in Entrepreneurship and Marketing with a certificate in Strategic Consulting from the Kelley School of Business at Indiana University.